Tuscany has always been one of my favourite places in the world. I call it my "soul clinic". Well the Cordella Winery and their hospitality made this definition even more real. I have been a guest of the Podere Meleto, during my birthday;in the middle of a paradise, surrounded by the beauty of Montalcino and San Quirico d'Orcia hills, I had a chance to take some landscape sceneries and to do a reportage of the sangiovese grape harvest which will become Brunello in 5 years from now. When Maddalena Cordella, owner of the winery, proposed me to exhibit at their Podere, I accepted without even thinking about it, although it's been a rush to get things done over weekends and be ready for printing and shipping. Both these collections will be shown starting on November 15th until April, 15th, 2015 at the Cordella Winery.
Vernissage with free Brunello tasting: Saturday, November 15th, 2014 Exhibition open till April 15th, 2015 Cordella Winery Podere Meleto, 27 Torrenieri - Montalcino
La Toscana è sempre stata uno dei miei posti preferiti nel mondo. La chiamo la °Clinica dell'anima°. L'azienda vinicola Cordella e la loro ospitalità hanno reso questa definizione ancora più reale. Sono stato ospite del Podere Meleto durante il mio compleanno. Al centro di un paradiso, circondato dalla bellezza delle colline di Montalcino e di San Quirico d'Orcia, ho avuto la possibilità di trovarmi davanti a degli scenari meravigliosi e di fare un foto-reportage della vendemmia di uve Sangiovese che diventeranno Brunello tra 5 anni. Quando Maddalena Cordella, proprietaria dell'azienda, mi ha proposto di fare una mostra nel loro podere, ho accettato senza neanche pensarci, anche se avevo pochi weekend a disposizione per stampare e spedire in tempo per la mostra. Entrambe le collezioni saranno mostrate dal 15 Novembre fino al 15 di Aprile 2015 alla azienda agricola Cordella.
Light&Wine - Landscape Gallery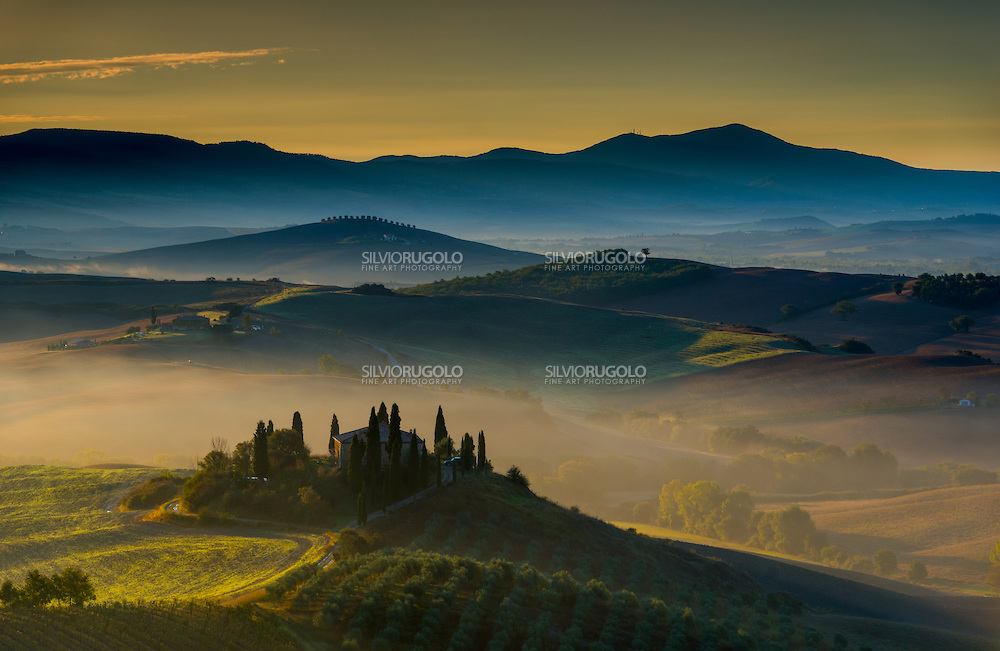 Light&Wine - Cordella Winery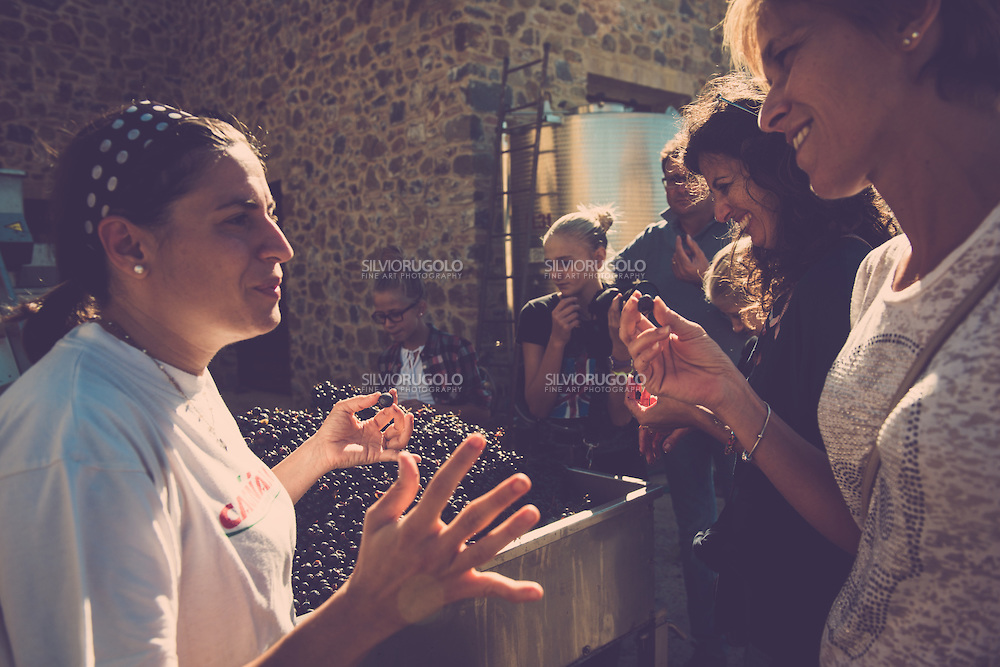 From Wikipedia: The Val d'Orcia, or Valdorcia, is a region of Tuscany, central Italy, which extends from the hills south of Siena to Monte Amiata. It is characterised by gentle, carefully cultivated hills occasionally broken by gullies and by picturesque towns and villages such as Pienza (rebuilt as an "ideal town" in the 15th century under the patronage of Pope Pius II), Radicofani (home to the notorious brigand-hero Ghino di Tacco) and Montalcino (the Brunello di Montalcino is counted among the most prestigious of Italian wines). It is a landscape which has become familiar through its depiction in works of art from the Renaissance painting to the modern photograph. Da Wikipedia: La Val d'Orcia è un'ampia valle situata in Toscana, nella provincia di Siena ed in parte in quella di Grosseto, a nord ed est del monte Amiata e vicina al confine con l'Umbria. Attraversata dal fiume Orcia al centro, che le dà il nome, è caratterizzata da gradevoli panorami paesaggistici e da svariati centri di origine medievale, due dei quali molto noti come Pienza e Montalcino. Albero caratteristico il cipresso, cibi e vini tipici i Pici, i salumi di Cinta senese, il Pecorino di Pienza, il Brunello di Montalcino e la nuova denominazione del vino DOC Orcia.